Southside Tool Library is running drop-in DIY sessions every Saturday this January, anyone can come in and learn how to use a few basic power tools such as saws, sanders, and drills.
Our first session on 5 January was a huge success with residents dropping in to try tools and sign up as a member. The participants at the first DIY session had a go at building small tables out of wooden pallets. This involved finding out how to use a power drill, a power sander and a power saw. One tool library member said "I signed up just before Christmas, but I have no idea how to use most of these tools, so this workshop comes at a perfect time for me!"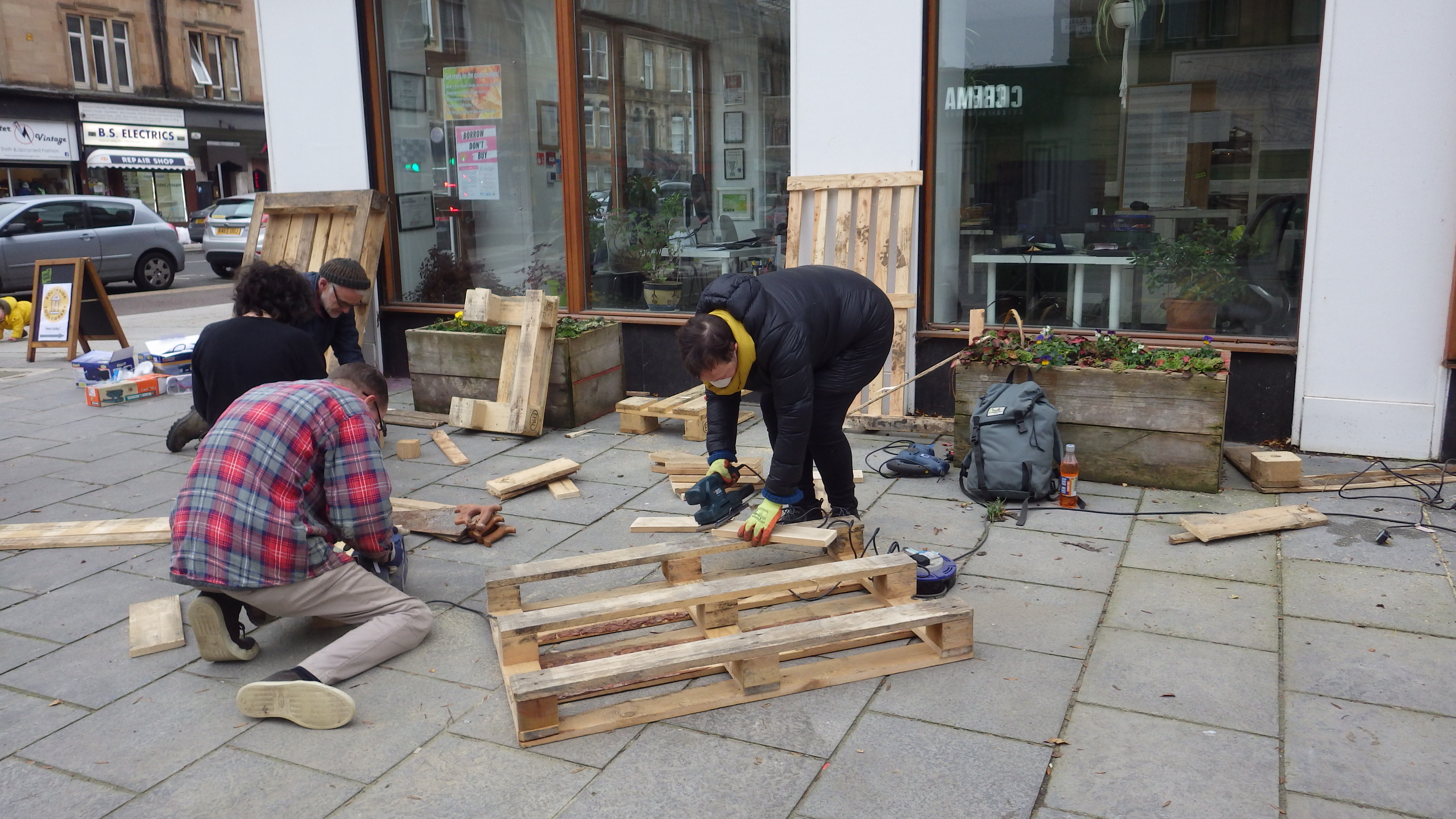 Anne and Graham had a go at using a reciprocating saw, which is very powerful and required some protective equipment. This is the kind of expensive and cumbersome tool that many people would never buy but Southside Tool Library members can borrow. Participants at DIY sessions are supported by Iain, one of the South Seeds experienced handymen. Iain helped Anne and Graham to feel confident and effective with the power saw. They cut up two pallets into planks which were then joined to other pieces of cut wood to make small tables.
Everyone had a chance to do some sanding using two different belt sanders. We practiced with a variety of sandpapers to compare their effect on the pallet wood. One resident said she was inspired to borrow the power sander to smooth one of her doors at home.
By the end of the session, Katherine, who lives in a tenement flat in Govanhill had produced a wonderful and very sturdy little table which she carried home and is already using to put houseplants on. She said it was a great opportunity to develop some new skills "I've never done anything like this since school".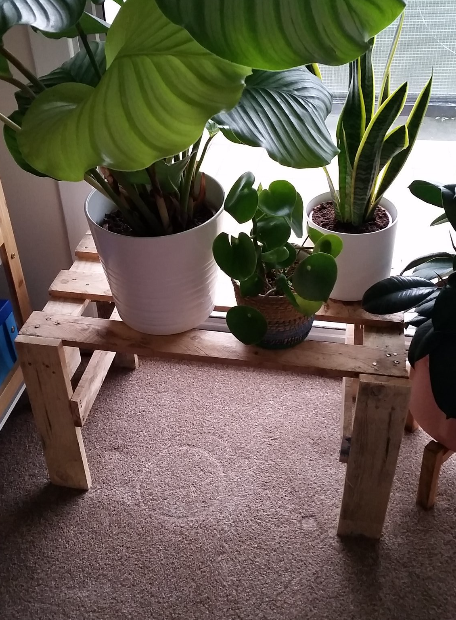 Kerri, a new member from Battlefield, had never used any power tools. She braved her fears and used both a power sander and a jigsaw in order to make a cute wooden stand which she will keep in her kitchen window, to grow some herbs.
Our next sessions will be on the following Saturdays: 12, 19, and 26 January, from 10:30am to 1:30pm. During the sessions, we use pallets from Locavore to make some useful bits of furniture such as window boxes, shelves, or whatever else you can think of. The sessions are free and there is no need to pre-book. Anyone with a G41 or G42 postcode can join the Southside Tool Library, and the Saturday DIY sessions. See you there!
For more information about the Southside Tool Library, email tools@southseeds.org, or go to http://southseeds.org/tools/ .