Posted on 7/8/2015
in News
South Seeds had a stall at Streetland and got mobbed by local kids.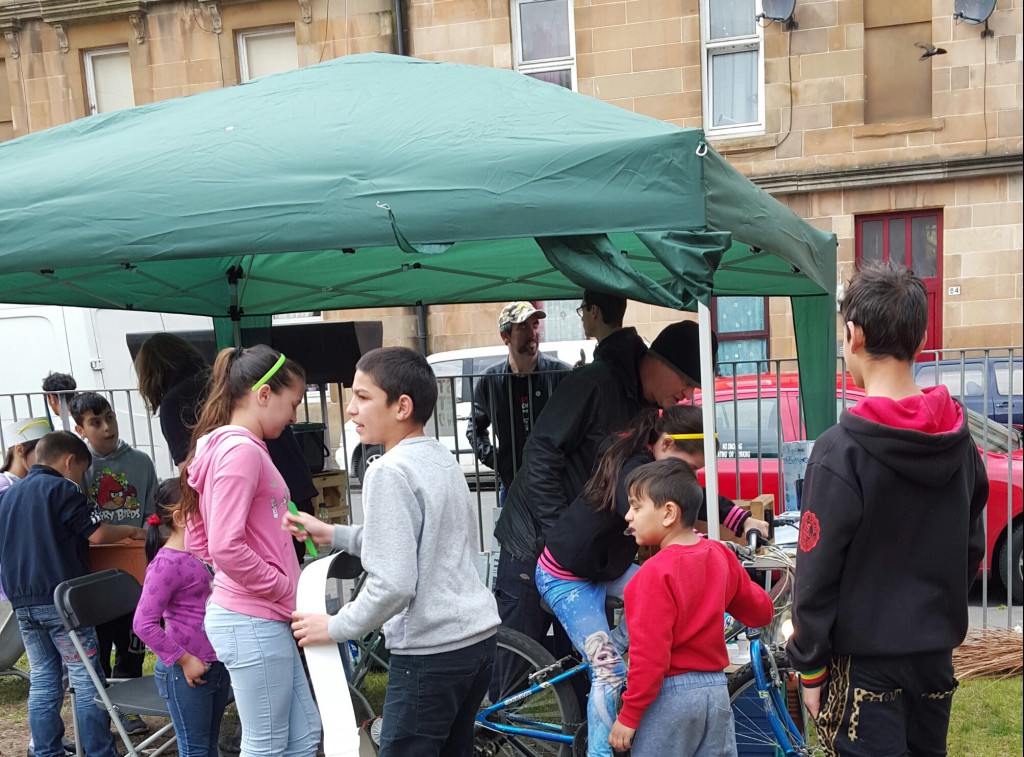 To show how much energy it takes to power different light bulbs, we rigged a bike up to our light bulb demonstrator. The demonstrator has an LED bulb, a CFL bulb and an incandescent bulb. While all of the kids could get the LED and CFL bulbs to light, some found it a real struggle to light the incandescent bulb.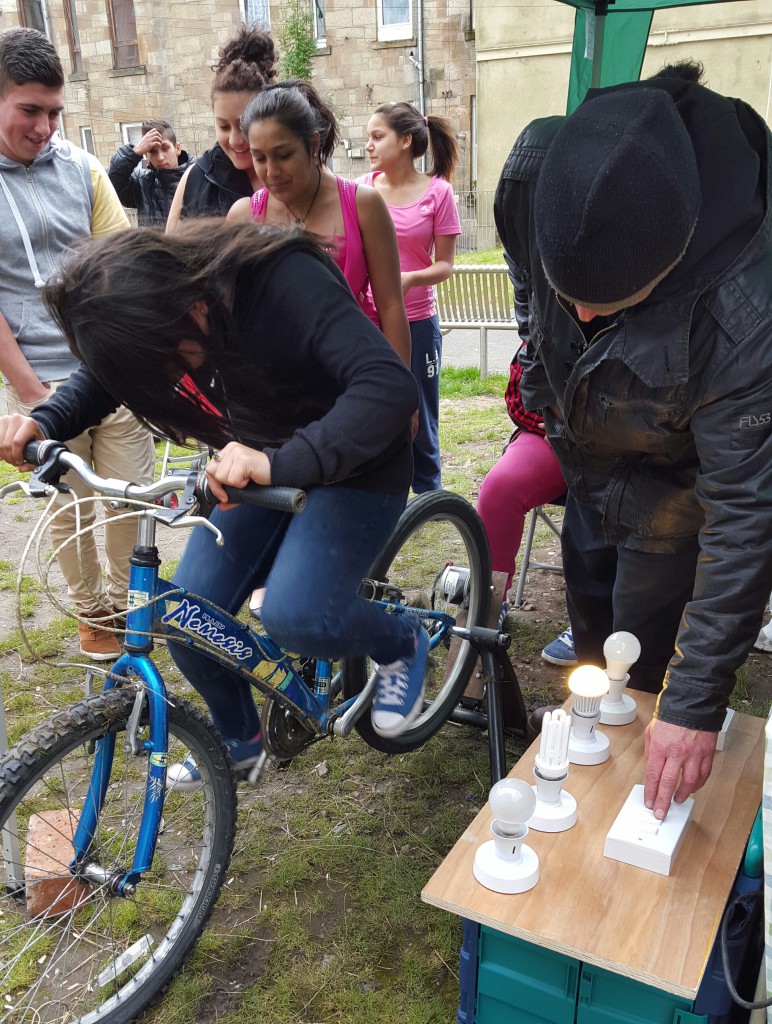 The bike and demonstrator where very popular.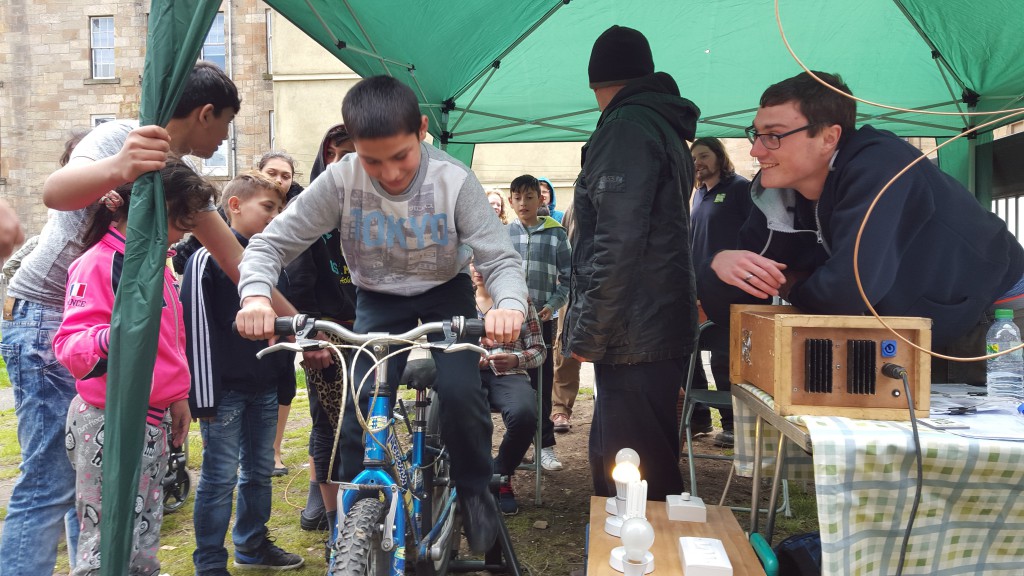 So where the window boxes. Local kids got to plant up window boxes with lettuce seeds and take the boxes home to water and look after them.