Our People
South Seeds was formed in 2011 by a group of people who all wanted to make a difference to the local community and the wider environment on the Southside of Glasgow. Here is a little information about some of the people who are currently involved. If you would like to take part as well, then please get in touch.

Suzy Kane
Business development officer
Suzy is a recent sociology graduate from the University of Stirling. Before South Seeds, she worked in the service sector for many years and is now using her skills and knowledge to help with South Seeds grow its social enterprise activity.

Jola Dolewska
Energy officer (part time)
Jola has been making her southisde tenement flat, more energy efficient. Before South Seeds, she had worked for various community and homelessness prevention projects in Edinburgh and other locations in the UK and abroad. Jola also pursues her career as a visual artist.

Martin Sanden
Energy officer (part time)
Martin was a founder member and trustee of South Seeds. Now he has retired from governance responsibilities, he has joined South Seeds as a energy officer, sharing much of his valuable experience of keeping warm in southside tenements – over five at the last count.

Helen Melone
Trustee
Helen works as a research and information officer for Energy Action Scotland, the national fuel poverty charity. She loves the outdoors and is a keen Munro bagger. Helen has lived in a top floor tenement flat in the south side for over ten years.
Joe Smith
Sessional community gardener
Joe has spent the majority of his gardening career maintaining Edinburgh's private parks. He is not only a gardener but a keen handyman too.

Amy Braddick
Trustee
Amy has lived in the Southside for four years and works as the low-carbon project manager for the Scottish Cities Alliance. Amy focuses on projects related to energy efficiency, low-carbon heat and the circular economy. Amy is also an assistant Scout leader.

Jo Hartga
Waste and transport officer
Jo has worked at Changeworks and Ricardo Energy & Environment, so has a depth of experience in the implementation of waste policy. Jo is installing energy-efficiency measures, including wall insulation and secondary glazing, in her Govanhill tenement by hand.

Peter Gustinak
Handyman
Peter is Slovakian and has lived on the Southside for more than ten years. Peter learned his carpentry skills in Slovakia and has been learning about how to apply those to fixing Victorian tenement flats ever since he arrived in Scotland.

Frankie McCarthy
Trustee, treasurer
Frankie is a qualified Scots lawyer, now working as a legal academic at the University of Glasgow. She researches property law, including community land access and property theories that focus on ownership as a source of community responsibilities. She is a happy Southside tenement resident.

Rebecca De Wald
Trustee
Rebecca is a word juggler/translator and part-time academic. German by birth, she enjoys the community spirit and enthusiasm her elective home has to offer. Her interests include gardening, sustainable energies, foreign literature and dressmaking.

Simon Morris
Trustee, chair
Simon specialises in energy efficiency and carbon management at Ricardo Energy & Environment. He is passionate about supporting communities, households and businesses to reduce their impact on the environment, and is a keen gardener and beekeeper.

Iain Paterson
Handyman
Iain has recently moved to Glasgow after working as a busy handyman and gardener in Argyll for many years. Since coming back to Glasgow he has been studying furniture making, while building up a portfolio of  handyman and deliveryman (he has his own van) jobs .

Alan Smith
Trustee, staff liaison
Alan is a longstanding Southsider and keen supporter of environmental matters. He is director of operations with SgurrEnergy, a renewable energy engineering consultancy with headquarters in Glasgow which has assessed more than 110GW of renewable energy developments.

Campbell Griffith
Handyman
Campbell has lived and worked in Glasgow most of his life. Over the years he has owned several tenement flats and has learned his handyman skills by renovating them himself while living in them (not something he recommends).

Lisa Peebles
Operations officer
Lisa has lived on the Southside for more than 20 years. Her experience of community-run organisations includes a community centre, community council and developing a community asset – all on the Southside. She is on the board of the Scottish Housing Regulator.

Casey Dickson
Energy officer
Casey has delivered more than 400 bespoke home energy audits, supported residents to effectively save money on energy bills and has a first-class degree from Strathclyde University.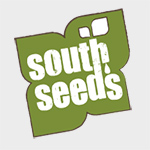 Lucy Gillie
General manager
Lucy managed the Community Voices Network for the Scottish Government. She has 15 years' experience working with communities to tackle health, regeneration and environmental issues. Lucy's previous roles include being local food officer at the Soil Association.