Resources
We hope the information we provide in factsheets, reports and films will enable you get on with making changes and improvements. All feedback welcome.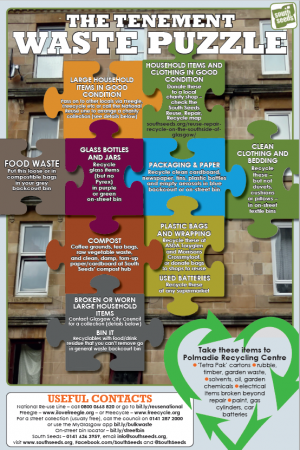 The tenement waste puzzle
We have attempted to pull together all the information you need to know, if you are a southside resident disposing of waste from a tenement. Let us know if you can identify missing pieces.