As the Scottish parliamentary elections draw nearer, we're keen to share our experience and the lessons learned from working within the community to deliver action and improvement to mitigate climate change and create more resilient communities.
South Seeds believes the next Scottish Parliament could better support communities tackle climate change in the following ways…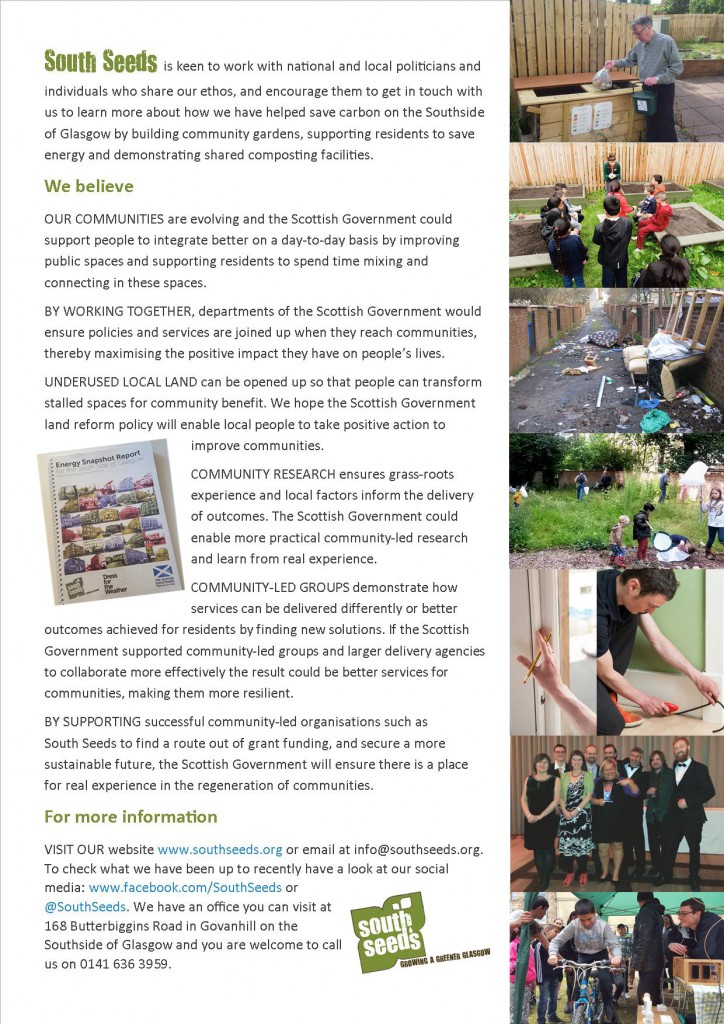 In addition to this, we have published a three page document which outlines our approach and achievements, let us know what you think of South Seeds – what we do and what we believe in.
If you want to know more about South Seeds do get in touch.