Resources
We hope the information we provide in factsheets, reports and films will enable you get on with making changes and improvements. All feedback welcome.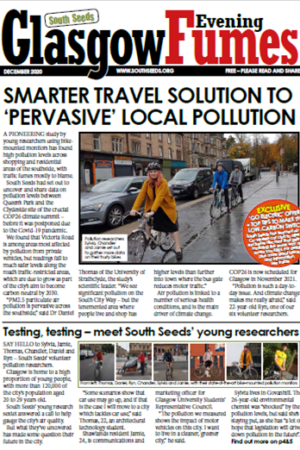 Glasgow Evening Fumes
In this newspaper, five residents share their air pollution data, collected on Glasgow's southside. This eight page paper is packed full of current information on air pollution and highlights solutions for Southsiders to successfully travel around the city without creating as many fumes. Plus free electric car hire membership for each reader.