Do you want to see what the Croft looks like? Speak to our expert gardener about what can grow easily in Glasgow? Meet other people interesting in gardening? Spend an afternoon outside working the land?
If you are interested in any of the above, the Croft clean up day on Sunday 17 February between 1 and 3pm is  ideal for you. Simply turn up at the Croft (see map for entrance) and get involved. There will be hot drinks and biscuits.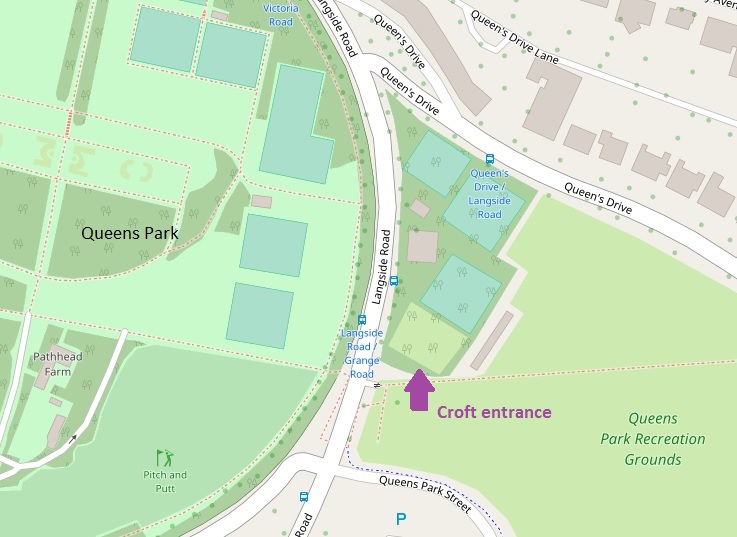 Eric, South Seeds expert gardener, said " we will be moving compost in wheelbarrows, adding chicken manure, clearing rubbish and clearing raised beds". Lisa, South Seeds operations officer, who will also be there on the day, said "this is an ideal opportunity to find out how to prepare ground for planting and more about the adopt-a-raised bed scheme which we also run". Both Eric and Lisa will be there on the Sunday afternoon.