Batteries contain toxic chemicals and should not be added to household waste.
Many shops and nearly all supermarket have facilities to dispose of spent batteries. If you can't see the facility in the shop, simply ask a member of staff.
We took pictures of the facilities in Sainsbury's, Lidl and Tesco on Victoria Road. The Lidl facilities seemed to be the most used (or the least emptied) because of their prominent placing.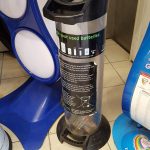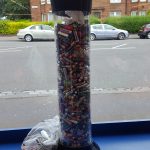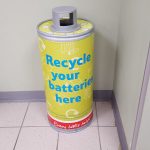 If you want to know more about recycling waste locally have a look at our reuse repair and recycle map.