Every Tuesday evening at 6.30pm, local people gather at a community garden about 50 meters along Queen's Drive Lane from where it crosses with Langside Road. It's not just the tea, coffee and quality biscuits they come for, it's the opportunity to get gardening.
Robin Ashton our community gardening officer supports participants to learn how to sow seeds, look after seedlings, weed planted beds and when to harvest.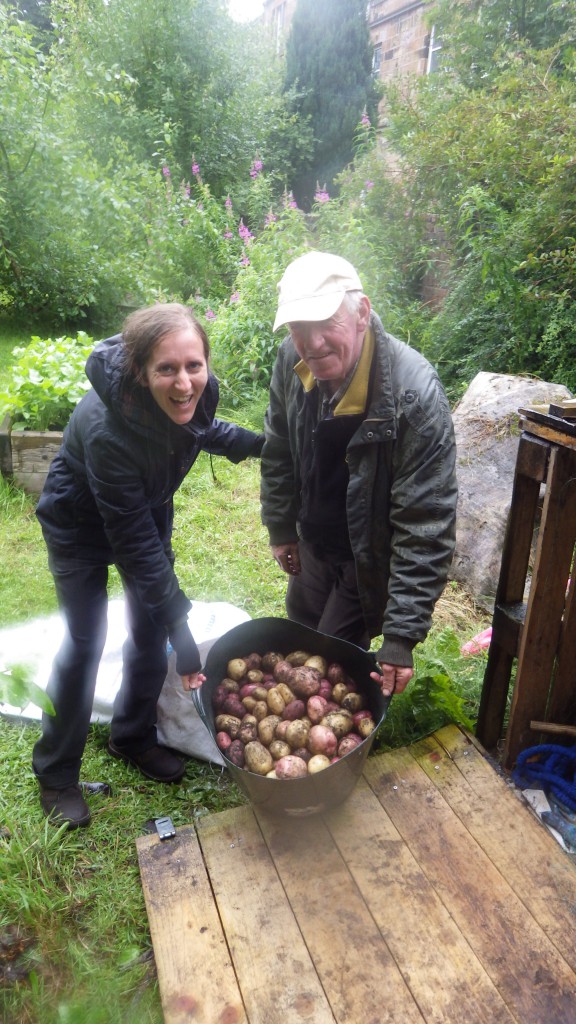 It's an informal group and while some volunteers come every week, some drop in when it fits in with their schedule, so there are always a few new faces. The sessions are held whatever the weather, mature tress provide some shelter and the hot drink and biscuit the fuel to make it to 8pm.
New volunteers are always welcome. Come along and meet some of the regular volunteers and get to learn with us about how to garden. We are starting to get a wonderful harvest and volunteers are now leaving sessions with produce to take home, if they want it.
If you want to know about the sessions or a map of where the garden is call the office on 0141 636 3959. Hope to see you Tuesday at 6.30pm.
We are grateful to the Big Lottery for funding this project.