Ever wondered how your potato peelings could help change the world? Wonder no more! You can help create compost by taking them, as well as your other vegetable peelings, tea bags, coffee grounds and even cardboard egg boxes, to South Seeds' brand new composting hub at Queen's Drive Lane community garden.
Your fruit and vegetable scraps will create great compost. This compost can then be used by local people to grow more fresh vegetables, reducing food miles, creating a greater sense of community and getting exercise in the process. So be part of something good and bring your potato peelings (and other veg scraps) to the South Seeds composting hub, which is a 2 min walk down Queen's Drive Lane. You can locate the entrance to the lane where Queen's Drive crosses Langside Road.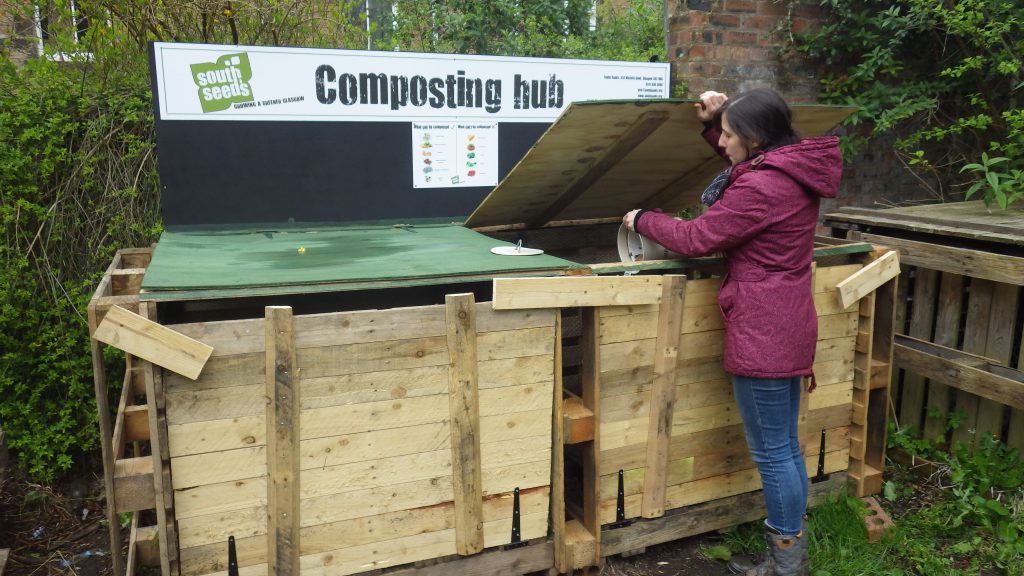 We have also produced a newspaper about composting on the southside, have a look at the Composting Times. If you would prefer to read a paper copy, pop in to our office and pick one up. We can also direct you to the composting facilities at Queen's Drive Lane community garden.