Resources
We hope the information we provide in factsheets, reports and films will enable you get on with making changes and improvements. All feedback welcome.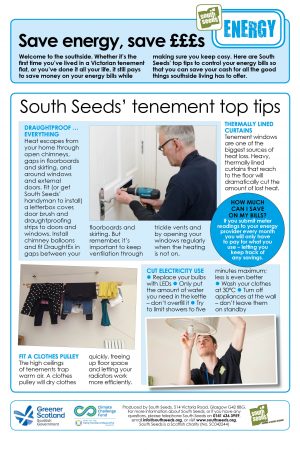 Saving energy in a tenement – top tips
How to live in a historic southside tenement and think about the future. Four actions you can take if you live in a tenement to bring down your energy bills and save carbon.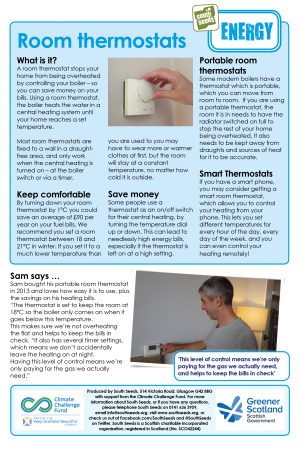 What is a room thermostat?
Do you know the difference between a room thermostat and the temperature control on your boiler? Find out everything you need to know about room thermostats in our factsheet.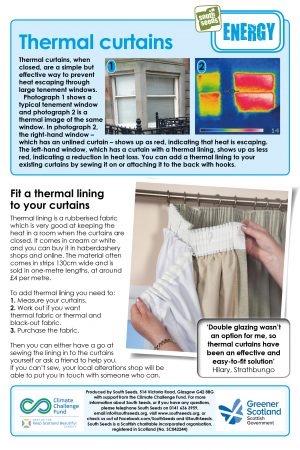 How to save energy
At South Seeds we have a number of 'how to' factsheets to help you understand what can be done to save energy.