Resources
We hope the information we provide in factsheets, reports and films will enable you get on with making changes and improvements. All feedback welcome.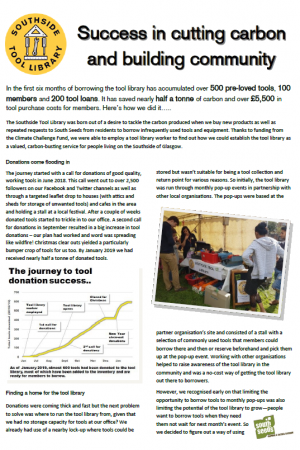 Tool Library – success in saving carbon and building community
Find out how we did it. Save carbon and support the community to make and mend things.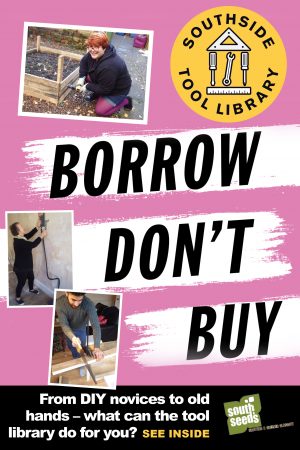 Borrow don't buy – 5 tool library case studies
The Southside Tool Library asked borrowers about their experience of using tools from the library at home. This 8 page booklet contains 5 case studies of users.