More than 20 migrants a week drop in to the South Seeds office for support to tackle a wide range of issues with their domestic gas and electricity supply – from no heating, to tampered meters or the debts of former residents.
And with winter on the horizon the numbers needing our help are on the rise.
For more than a century, Govanhill on the southside of Glasgow has been a settling point for a variety of nationalities, cultures and ethnicities. The densely packed Victorian tenements are often the first place that people who come to Glasgow call home. Today, more than 50 languages are spoken in the area. This melting pot of cultures gives the community a buzz like no other place in Scotland, but also brings its own unique challenges. As a transition area for newly arrived migrants, Govanhill faces complex issues around housing, energy, waste, employment and education, as different communities try to find their feet and integrate into Scottish life.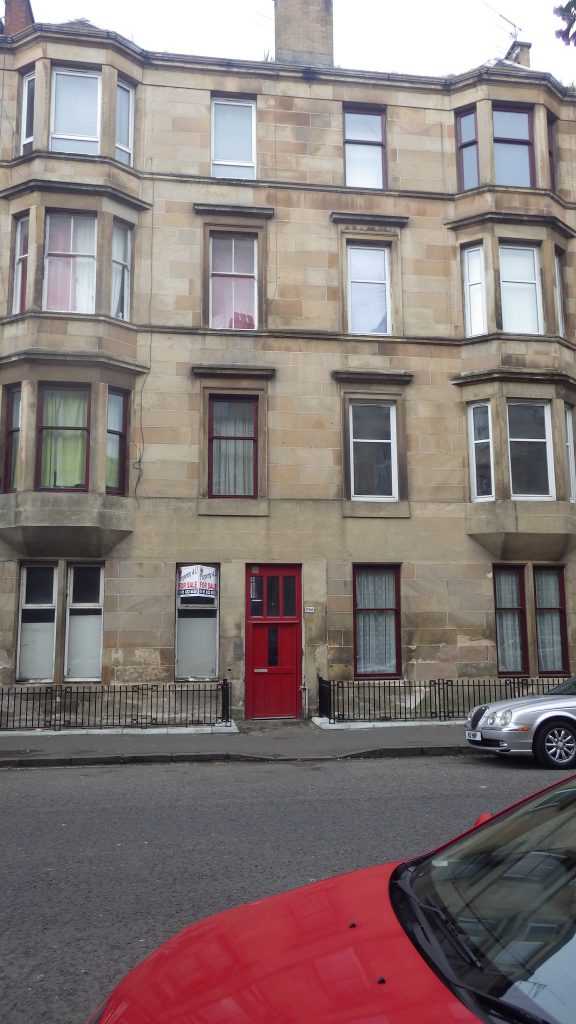 For those people who are new not only to the area but to the UK, navigating our complex energy market can be a difficult task. Many migrants previously paid for their utilities as part of their rent, others have only experienced Cold War-age district heating schemes where opening windows is the mechanism for regulating thermal comfort, and many arrive having lived in villages with no gas or electricity supply at all. No matter their circumstances, most migrants share the challenge of learning a new language, integrating into a new community, and figuring out how to access schools, jobs and public services.
Govanhill not only has a relatively high proportion of migrants, but also a large number of private landlords. More than 2,000 private landlords of varying standards operate in the area. Some are registered, some are not; some disregard the rules while some are honest. Unfortunately for newly arrived migrants, there is no way of knowing who is rogue and who is a safe bet before money is handed over and contracts signed. Often, the most vulnerable families end up in the worst housing stock, with unsupportive landlords complicating their situation further.
In most cases, landlords let out properties with little or no information about how to use the energy in the home, instead expecting tenants to have that knowledge or figure it out for themselves. This leads to heating systems being used incorrectly and high bills for families already struggling financially. Some flats in Govanhill are even let without any heating system at all.
For all of our clients, whether Scottish indigenous or newly arrived migrants, understanding domestic energy supplies when moving into a new home would help prevent the build-up of debt and other complications down the line. Whether you have a credit or prepayment meter, it is important to register with the supplier, take meter readings, and ensure that there is no existing debt on the meter or account. If the prepayment meter has debt from a previous tenant which has not been dealt with, when the new tenant takes the card or key to a local newsagent to pay for electricity or gas, some of that money will be put towards the debt when they put the card or key back in the meter. This is something which can be easily avoided by contacting the energy provider and registering the new tenant as the account holder. Any debt from the previous tenant is then cleared and the new tenant can start afresh.
Migrant clients find contacting their energy supplier both daunting and difficult. Energy providers' customer service departments often have long waiting times that can be expensive for mobile phone users or, at the very least, take up a lot of their time. Call handlers give differing levels of service, and sometimes contradictory information which leaves customers feeling confused and frustrated. This process is even more difficult for migrant clients, however, as they often don't have enough English to communicate their situation clearly to their energy supplier or to understand what their supplier is trying to communicate back.
Another issue prevalent in our area is disconnection of supply. Around once a week, we receive a migrant family that has had their gas or electricity supply cut off, often due to meter tampering. Having little or no understanding of how their supply works or the implications of meter tampering if it is discovered, migrant households can easily fall victim to rogue electricians or gas engineers who door knock with the promise of cheaper gas and electricity in return for a small payment on the spot. In some instances, people inherit a tampered meter but are completely unaware of having done so.
Getting individuals and families reconnected after a tampered meter has been discovered can be a difficult and time-consuming task. Energy companies often demand an upfront, lump sum payment to cover the costs of the meter tampering and its replacement, which is much more than migrant households can afford. Our energy officers then have to call the energy suppliers to state the case for reconnection – be it young people in the family or pointing out that there is no gas or electricity in the property and it is the middle of winter. Trying to negotiate with suppliers over the lump sum payment and reconnection is a frustrating process that can take several calls back and forth before reaching a resolution.
At South Seeds we support residents to avoid some of these problems by ensuring the account is in their name, by encouraging them to take meter readings when they start and end their tenancy, and by helping them to access any payments for which they are eligible, such as the Warm Home Discount. We give residents free home energy audits which identify the major sources of heat loss in the home, show residents how to use their heating controls, support them to reduce their electricity consumption, and help them understand their bill. South Seeds also has an energy-efficient handyman service that can be accessed after the audit to do things such as draughtproofing doors and windows, installing underfloor or loft insulation, or fitting a pulley.
We have found that our service is much needed in the community and we work hard to achieve positive outcomes for all of our clients. As our engagement with migrant communities develops, we are thinking strategically about how to pre-empt the types of cases that we deal with. We hope our work will make it easier for future migrants who arrive in the area to understand and engage with our energy systems, and ensure they can all live in a warm, comfortable home environment.