South Seeds and Bike for Good collaborated to share information about climate change with residents on Glasgow's southside.
The event about climate change, called Winter Warmer,  was held on a cold October evening at the South Seeds' base on Victoria Road across from Bike for Good. Together we shared the invitation, to spend two hours in the evening finding out more about our changing climate, across both our networks.
We showed a film which explained the process and impact of increased carbon being released into the atmosphere. We explained the link between both modes of transport and domestic energy use and how much carbon is released. This led on to talks about what the solutions were and how South Seeds and Bike for Good can help.
We talked about how global climate change does affect local weather patterns, leading to extreme weather events. In Scotland this means more rain and longer winters, we talked about how people can keep cycling through these winters and how to improve energy use in the home to stay warmer in winter.
Participants enjoyed some food from Locavore and a quiz about climate change. Participants went away with a house plant to look after and a thermometer to check the temperature of their home.
On average participants rated their understanding of climate change as 62% before the event and follow the event the average had increased by 22 percentage points to 84%. Participants told us they were interested to find out about small changes they could make which would make a difference, they enjoyed meeting new people who were also interested in mitigating climate change and they found the opportunity to find out more about the two organisations and their services useful.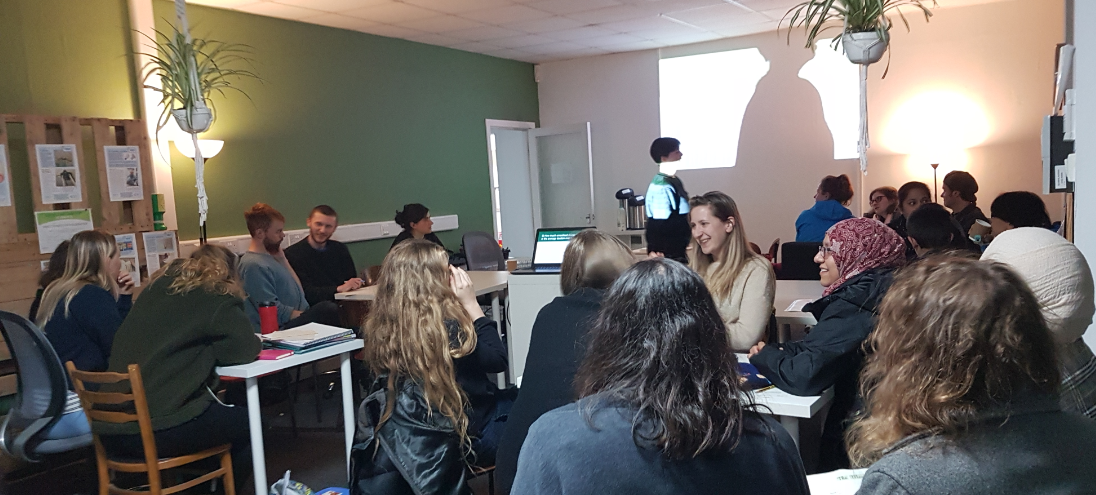 South Seeds and Bike for Good are already planning another event based on the success of this one.