We want to know what you think the Old Changing Rooms on Queen's Park recreation ground, could become. Click on our short survey and tell us your thoughts. We will email 20 respondents, who answer by 21 August with a £10 high street voucher.
If you would like to speak to us in person about the Old Changing Rooms (or anything else), that's brilliant because we would like to hear from you too. We have four consultation events on site, on consecutive Saturdays between 10am and noon, starting Saturday 31 July.
Come to the Old Changing Rooms on Queen's Park recreation ground to join us for the consultation events. We have flowering plants to give away, the opportunity to learn how to carve a magic wand (suitable for anyone over 5 years old), all your South Seeds' questions answered and the opportunity to meet others who are also interested in improving the area too. The consultation events will take place on the following Saturdays: 31/7, 7/8, 14/8 or 21/8, starting at 10am and finishing by noon, drop in anytime.
It is easy to find, the recreation ground, it is the open greenspace across the road from Queen's Park and between Queen's Drive and the New Victoria Hospital. The Old Changing Rooms can be seen from most points on the recreation ground.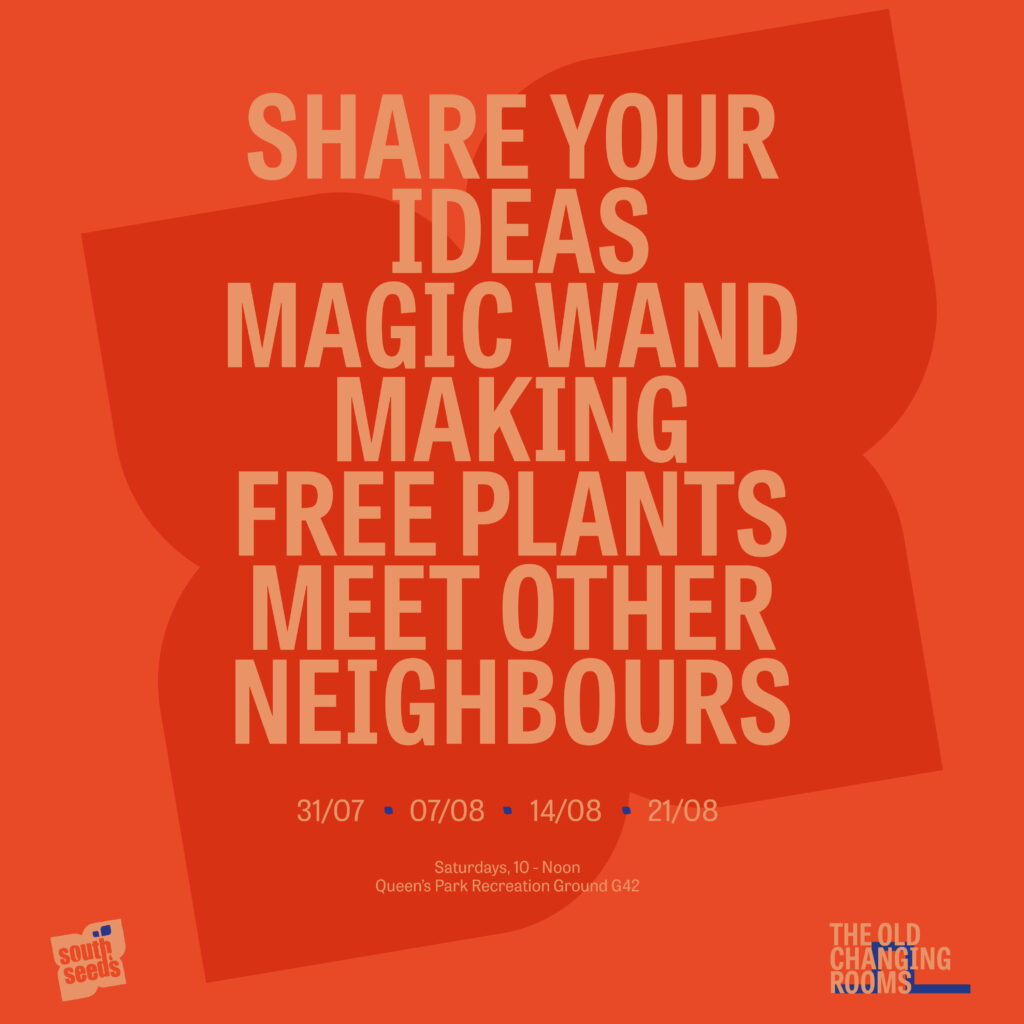 You may want to make a note of all the consultation event dates and times. Here they are: Saturday 31 July 10am to noon, Saturday 7 August 10am to noon, Saturday 14 August 10 to noon and Saturday 21 August, 10 am to noon.
We would love to meet you and find out more about your ideas for the Old Changing Rooms. Do drop in to our consultation events for a chat. And if you can't, please complete the short survey. We want to capture your thoughts.