Posted on 28/4/2021
in News,
Do you want to learn more about trees? The Southside tree trail will introduce you to 12 trees near where you live. Once you have identified them, you can watch them change as the seasons change. Over the course of a year, you will learn how to identify those 12 trees in different situations and at different times of year.
You can walk or cycle the trail. You can take a pal or try it by yourself. Do it once with the instructions and try it without the next time? Enjoy and most importantly pick a sunny day.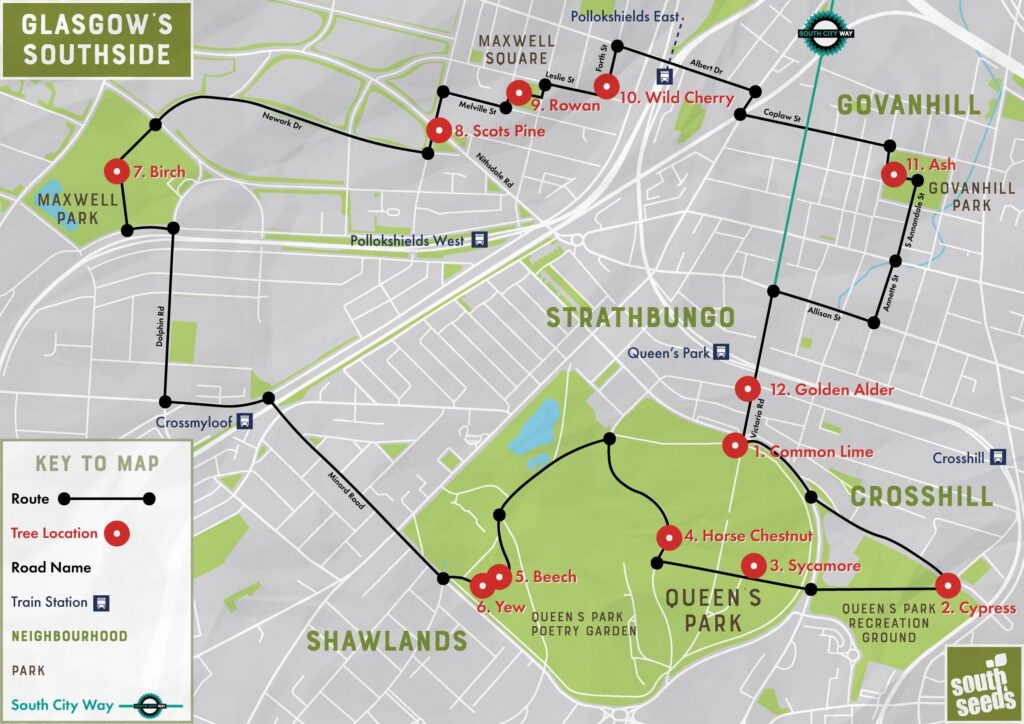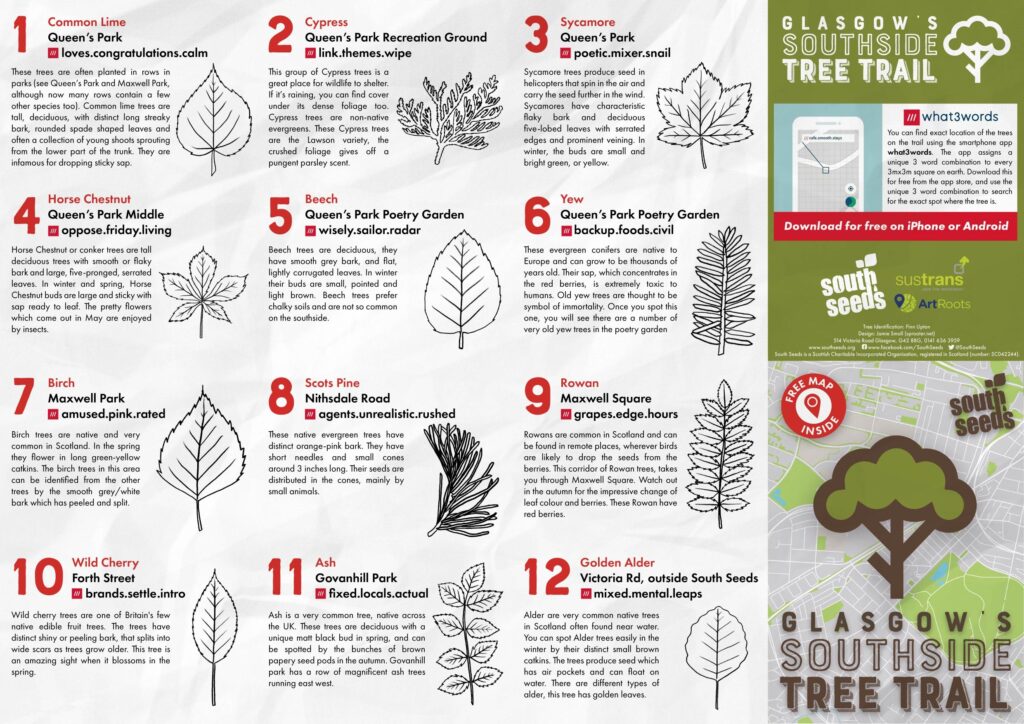 We have some folded paper copies in the office, if you knock the door. Thanks to Sustrans Art Roots fund to enable us to put this together.