Posted on 31/1/2020
in News,
Will 2020 be the year of borrowing? We hope so! If borrowing rather than buying is your new year's resolution, then you need to know about the Southside Tool Library. There are now over 500 tools in the inventory (thanks to donations from local residents having a clear out) so there is almost certainly a tool you need ready and waiting to be put back into good use.
As well as the most commonly used tools – drills, sanders and saws – there is a growing list of tools in the inventory which you may not have realised are available to borrow for up to three weeks at a time from the Southside Tool Library. How many of these tools would help you in your DIY, gardening and craft pursuits without having to splash out on something new?
Pressure washer
Bike cargo trailer
Manual lawn mower
Portable work bench
Air compressor
Sawing guide rail
Damp meter
Stud finder
Drain pipe un-blocker
Engraver
Furniture lifting tool
Heavy duty riveter
Jewellers screwdriver set
Knife sharpener
Large spirit level
Loppers
Ratchet strap
Soldering iron
Upholstery staple gun
Wallpaper pasting table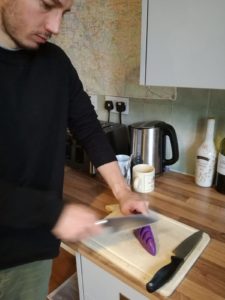 It's easy to start borrowing – sign up at http://southsidetoollibrary.myturn.com, reserve tools by 5pm the day before you want to collect them and then pick them up from Southside Tool Library's base at South Seeds (514 Victoria Road) on Tuesdays and Thursdays 3-6pm. Bring some photo ID and a separate proof of name and address to complete your membership the first time you borrow tools and please consider making an annual donation to help support the tool library!