We didn't realise tenement dwellers relied so much on extra clothing and hot drinks to get through the winter until we asked 'how do you keep warm?'. It turns out many residents look for an alternative to putting the heating on continuously.
Last winter during the lockdown, when people were stuck at home, we took the opportunity to find out how people kept warm in draughty tenement flats on Glasgow's southside.
The results of our survey were interesting and we have summarised them in this infographic below.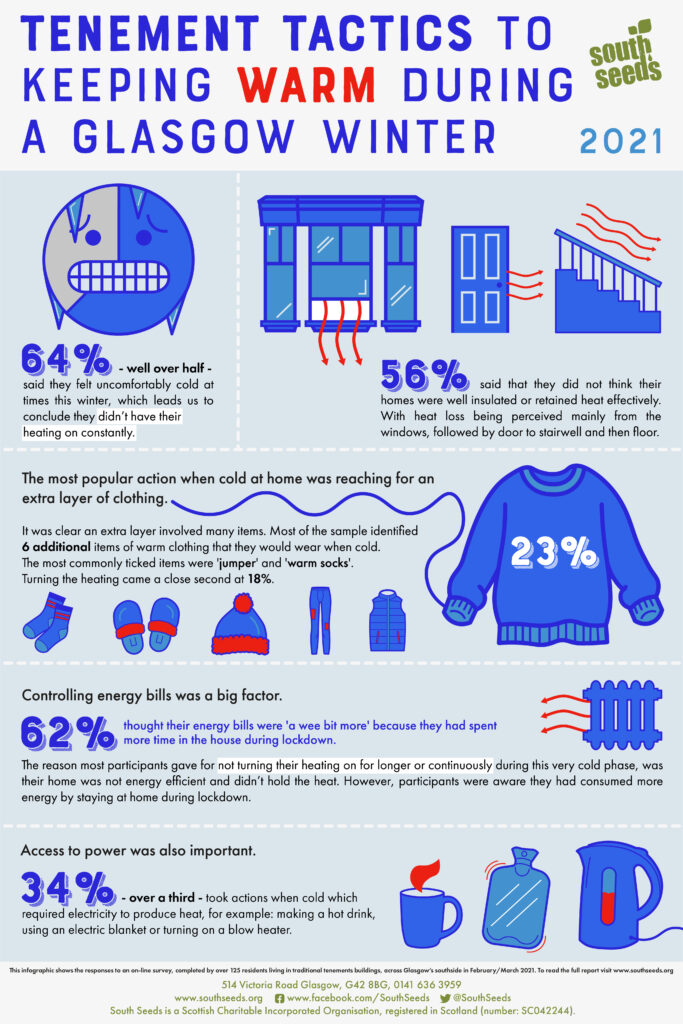 If you want to know more about what we found out from residents, you may want to read the report which outlines all the results from the survey.