At South Seeds we have tried and tested a number of measures and installs which will help you save energy in properties on the Southside of Glasgow.
After an energy audit from South Seeds, we will give you a checklist of actions you can take to reduce energy in your home and we will support you to work through each item.
Along with recommending chimney balloons, radiator panels and LED light blubs we can show you how to tackle more complicated tasks such as: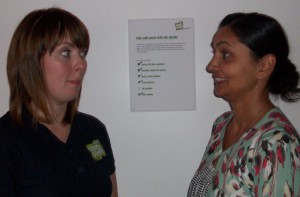 1. Cheap temporary secondary glazing
Read our Glazing Film 'How to' guide
2. Affordable secondary glazing
Read our DIY Secondary Glazing 'How to'
3. Underfloor insulation for Victorian tenements
Have a look at this film showing you how http://www.youtube.com/watch?v=uTxRg3BQzMg and dowload our Under Floor PDF
From time to time funding is available for fitting energy-efficiency measures in your home. Contact us to find out which schemes are currently running.
Finally, you can always modify the way you behave in your home to save on your energy bills. Below are top tips from Southsiders who borrowed an electricity monitor for a week and discovered which appliances cost the most in their homes.