Posted on 27/3/2015
in News
Robin Ashton has built and installed a compost bin at Southside Housing Association offices for the use of their staff.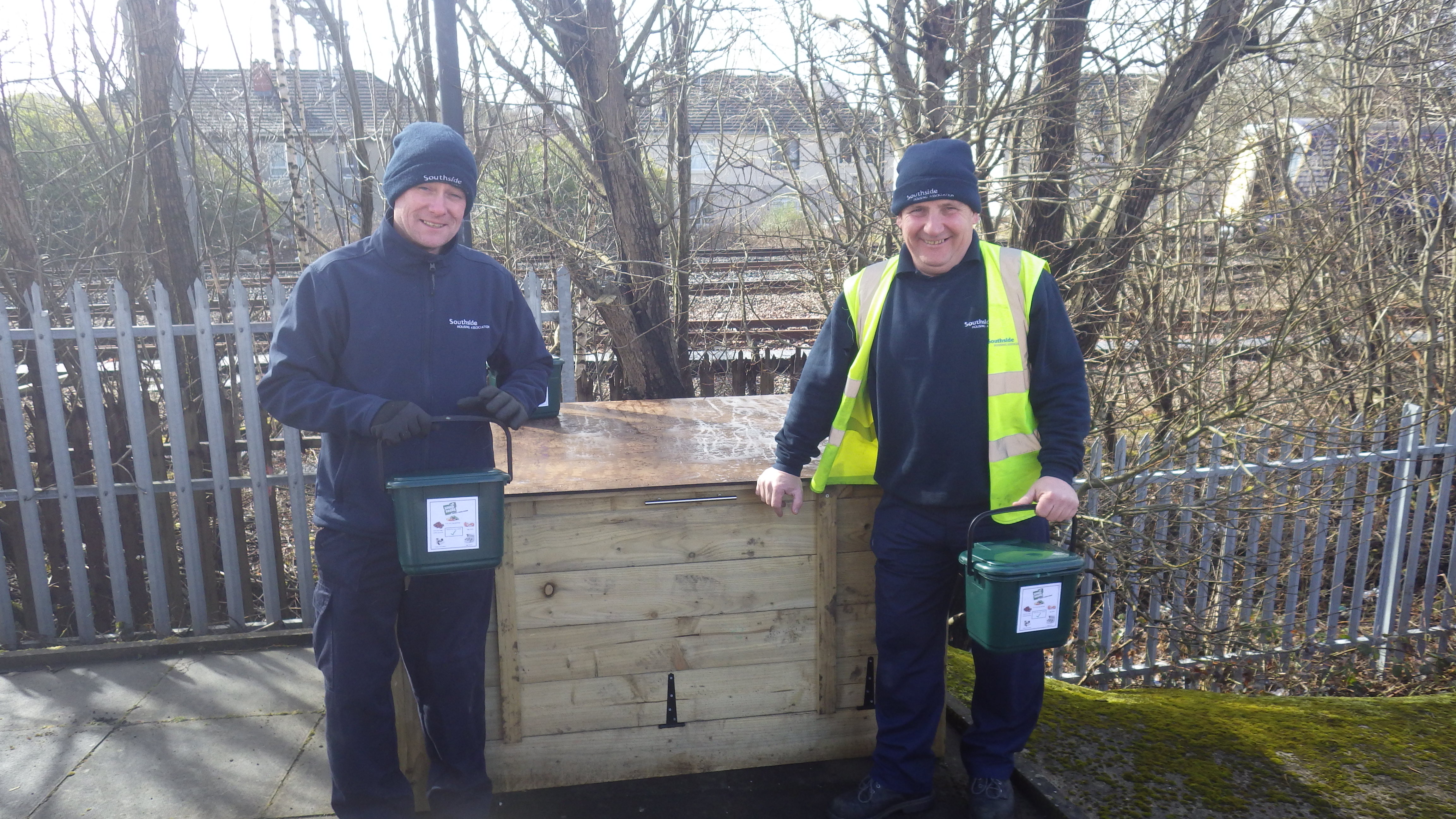 Robin gave a composting induction session to a group of staff who will be overseeing the composting. The composting bin will be mainly used for grass cuttings, tea bags, fruit peelings and loo rolls. Julie Ann Marshall the concierge manager and the chaps from the estate management team pictured above can't wait to get composting.
This is one of a number of actions Southside Housing Association is taking to become a greener organisation.