Posted on 13/8/2013
in News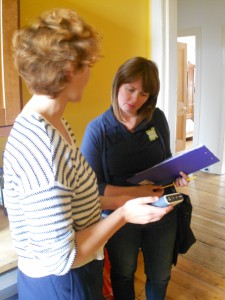 We arrange an energy audit of your home at a time that suits you. Our Energy Officers, Amanda and Lorna, will chat about your fuel bills and how you use energy in your home. They will also look at heating, insulation and how energy efficient your home is – it doesn't take long.
Amanda and Lorna can advise you on how you can reduce your electricity consumption. An electricity monitor can be borrowed from South Seeds and will help to identify where you are using electricity and how you can use less.
A personalised Energy Action Report, following the audit, will highlight things that could help you save money; insulation, boiler/ heating controls upgrade, draught proofing and lighting. You may also be eligible for government grants.
If you would like a home energy audit call 0141 636 3959 or email saveenergy@southseeds.org